First up of the non Irish brewers was a trip over to Beavertown. I starter of with their London weisse, a lovely soft-milky lacto fuelled berlinerweisse. An then came the gin botanical's, juniper and grapefruit zest to name a few. In short very re-freshening and enjoyable beer. Following that I moved on to sample some of the newly released Bloody 'Ell Blood Orange IPA (7.2%). Brewed with Blood orange juice and zest in the boil an a big dose of Amarillo and citra to round of the citrus aroma This beer is all about the aroma, a big fresh orange, almost like fresh squeezed juice. There was little orange flavour on the palate, but it just to encourage you to breath deep citrus aroma. Again another enjoyable beer.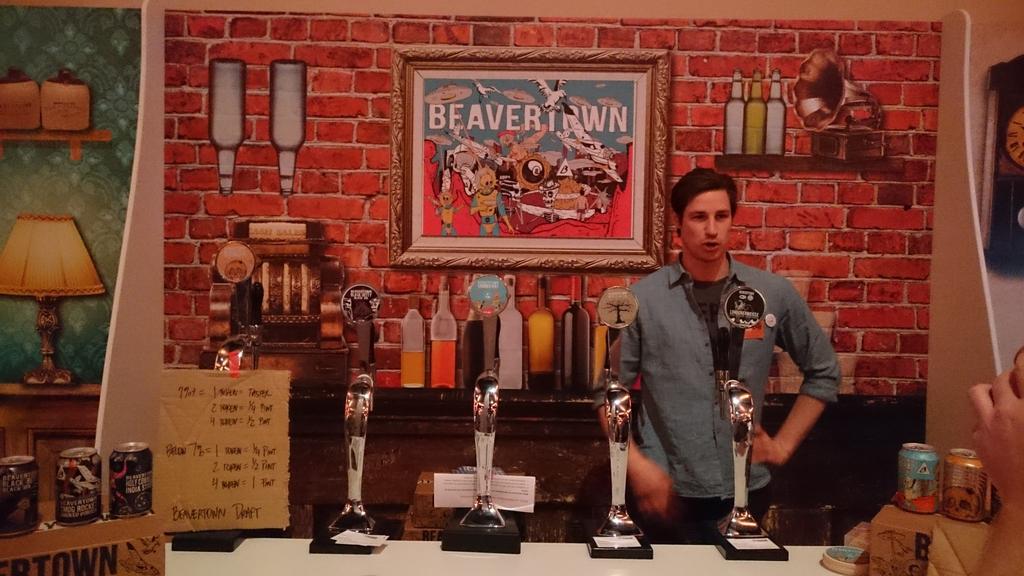 One of the non Irish breweries present at the festival that I have not tried any of their beer before. An I was really looking forward to was Red Well . After tweeting with Nate , I found out they where going to have a special brew at the festival, a white IPA no less. It's a blend of a Belgian Wit base malt (50% wheat, malted in this case) and spices (coriander and Orange). With the hopping rate and variates one would associate with an American IPA. Yeast in this case they opted for the classic american ale yeast, which allows that hops to shine though. Nate told me they used Simcoe, Blema and Amarillo in the boil and the a loads of citra to dry hop with and they certainly do shine through. The softness from the malted wheat and low bitterness make with a very easy drinker even-though it's a 6% beer! There was also their tasty steam lager, light aroma with a hint of fruit with a refreshing taste that hit the spot. Then next on to their India Pale lager, a bigger beast at 5.5%. But hopping reminiscent of an American IPA with spruce and floral aromas.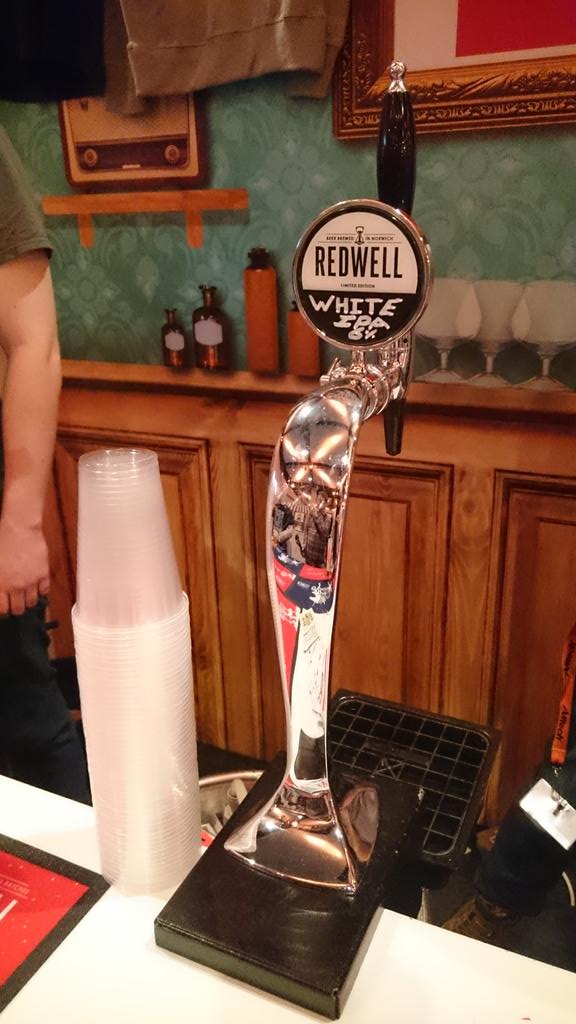 Last but not least was the trip over to Thornbridge booth to try their new released Jaipur X. A DIPA to celebrate their 10th birthday. A 10% IPA and as you can expect its a big beer, medium body that follows up with grapefruit and pine on the nose. A very solid DIPA, one I think like Hilden's that could age in to a very nice Barley wine. But I suspect that few bottle

will last that long!
Well that's it, thank you very much to all at Alltech , Maev, Tracey and the brewers for having us.